About
PJ Funeral Parlour
关于八打灵殡仪馆
Death is an undeniable truth but it is the most painful fact in the world. In this toughest time, KL Funeral Service will be here with you to give you and your family the proper funeral ceremony following your family's traditions. We're here to offload all the heavy responsibilities from your shoulders.
KL Funeral Service
吉隆坡殡仪服务
KL Funeral Service is here to share your sorrows & gives of losing your loved one. Let us manage the last ceremony of your loved one according to the religions & traditions that your family practiced. Our team will provide you with the well-established funeral parlour at Gui Yuan funeral parlour, KL Kwong Tong Funeral Parlour, Jinjang Funeral Parlour & Klang Funeral Parlour with a peaceful & calm environment while you're saying the last farewell to the loved one & seeking peacefulness for the soul.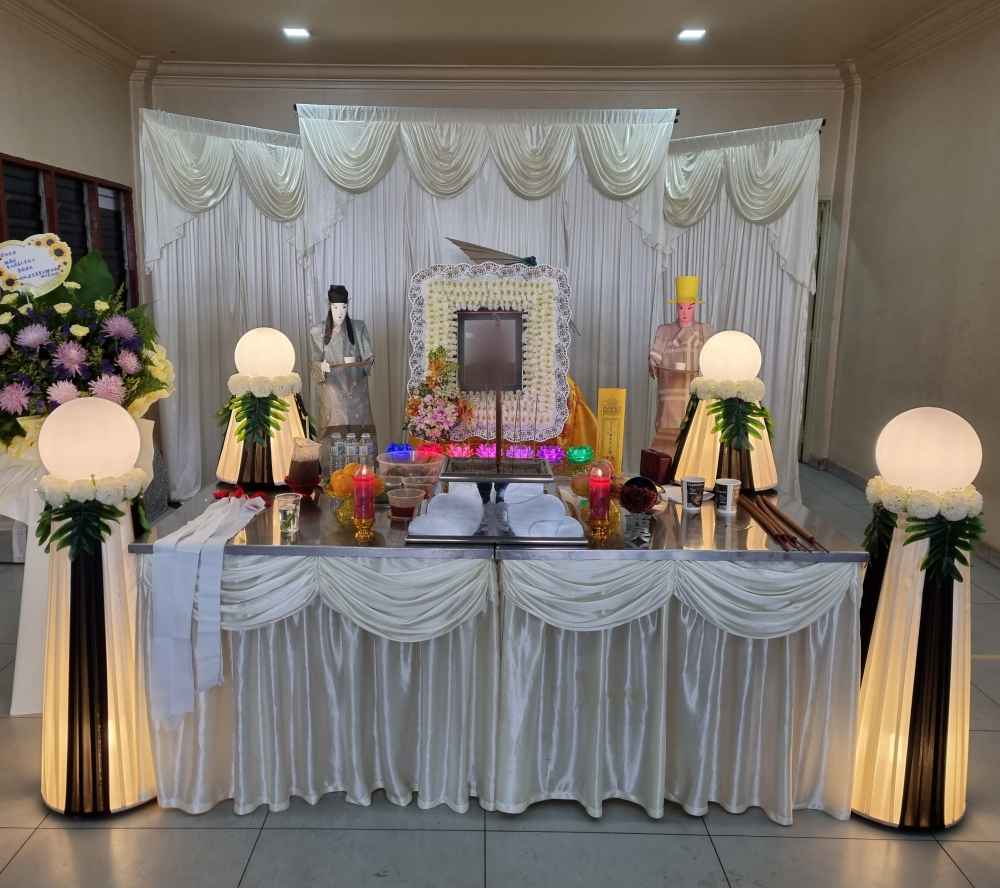 Our team of experienced undertakers comes with the right knowledge to help you & your family to prepare the proper farewell ceremony for the people who passed away. No matter your preference is Christian, Buddhist, or Taoism, our team is coped with the right knowledge to serve.
As for the last place of resting, it could be in cremation or prefers the burial; we have been making everything ready for a perfectly peaceful and calm funeral ceremony to give a perfect farewell to the departed soul.
Professional Funeral Arrangements
专业葬礼安排
We are here to always ensure providing the professional & proper funeral arrangement in Malaysia. Alleviating all your hustles regarding funeral preparations. Whether you want to have the farewell ceremony in the calm & peaceful environment at the Gui Yuan Funeral Parlour, KL Kwong Tong Funeral Parlour, Jinjang Funeral Parlour & Klang Funeral Parlour or want to have the funeral at home, you can always get the right solutions from our team.
We Are The Agent Of :
我们代理: